7-Day Trial
All your finances, scores & alerts in one place
Plus, Order Your Credit Reports & Scores from ALL 3 Bureaus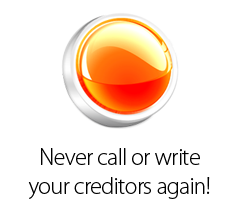 Life made simple with a button!™
One place & one button for all your:
Money and Finances
Credit Report and Scores
Identity and Peace of Mind
One button for bank or credit card transactions, credit report issues, debt negotiations and stopping identity theft. All directly with your bank, credit card company and over 30,000 institutions.
It's simple! No need for account numbers, business hours or talking to anyone.
Just push the button!
No more multiple online services. We save you time and money!
Smart Credit
CreditReport.com
LifeLock.com
Quicken.com
Alerts with Action Buttons
* Annual savings of $284 with basic plan or $380 with premium plan
Save more cash with

Money Manager

All your online accounts are self-organized into one place. Get Transaction Monitoring Alerts with a button to stop thieves, ask questions or dispute transactions. Instant Statements show posted and pending transactions as they appear throughout the day.

It's the best way to manage and protect all your
Bank, Savings and Credit Card Accounts
Investment & Brokerage Accounts
Wireless, Home Phone and Utilities
Auto, Student and Real Estate Loans
These daily transactions are also in your Credit Report so you can ensure accurate reporting.
Plus, ask questions or resolve issues on your billing statement or transactions.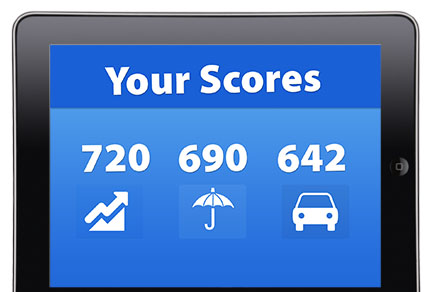 A Smart Credit Report
®

with all your Scores

The first interactive horizontal credit report with Action buttons.

Easy and Advanced modes make it simple to find, view and understand your credit like never before. Know how much negative items are affecting your credit score.

Your Credit Monitoring Alerts have buttons to stop theft.

It's simple and only we have it!

Plus, ask questions, settle a collection debt or resolve issues on your credit reports.
Stop Identity Theft with a button
Get Alerts of possible ID Theft on your credit reports, bank accounts, credit cards and more.
Your Transaction Monitoring and Credit Monitoring Alerts have buttons to help you
Remove fraudulent accounts that appear on your credit report
Keep thieves out of your bank accounts
Stop unknown transactions on your credit cards
and much more...
It's simply the best protection available!
Just push the button and notify your bank or creditor of identity theft.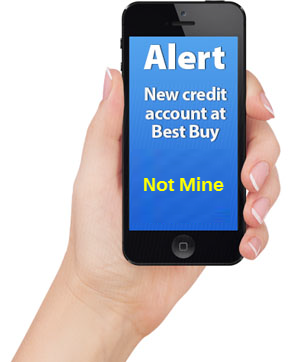 Membership options that fit any budget