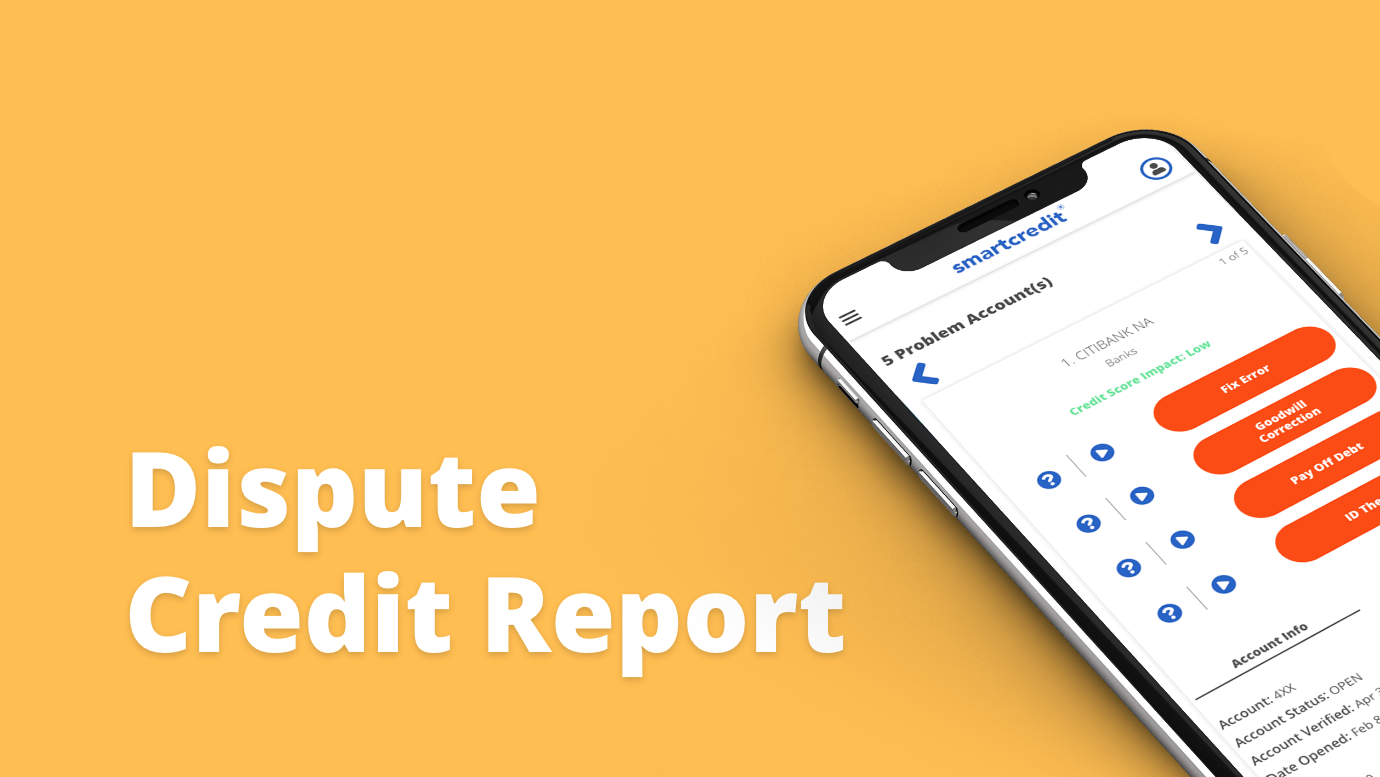 Dispute Credit Report Errors - Control Your Future Credit Score
Your credit report is one of the most valuable assets you have when it comes to your financial future. Not only does it contain information such as your address and your credit history, it also includes data that can help you in the process of purchasing a new home or applying for a new line of credit.
However, errors and mistakes on your credit reports can exist at times and will require you to file a credit report dispute with the credit reporting agencies.
While seeing an error on your credit report is the last thing you want to be faced with, the good news is that there are actions you can take to address it. Although disputing the credit report error may seem like a hassle, doing so can prevent your credit score from being negatively affected.
With platforms such as SmartCredit®, tackling your credit report errors is no longer a complicated task. Below, we will walk you through everything you need to know about your credit report and disputing your credit report effectively and efficiently.